ChameleonPLM is proudly based in Seattle, the 4th largest apparel industry center in the United States, and home to many global leaders in apparel, consumer products, retail and technology.
As experienced apparel and technology industry professionals ourselves, we saw the need for user-friendly, cost-effective and cloud-based PLM tools. Finding none in the market, we created ChameleonPLM, innovative SaaS product lifecycle management tools for apparel and gear companies of all sizes.
We are passionate about delivering robust, user-friendly tools supporting your business. Please reach out for a conversation and see how we can help.

Christine Karam, CEO
Christine has been part of the garment and gear industry for 30 years, with leadership roles in product development, process design and manufacturing for global brands and private label retailers.

Souheil Karam, CTO
Souheil is a PLM and business systems expert. His background includes PLM and other business systems design, implementation and integration for some of the world's largest retailers and brands.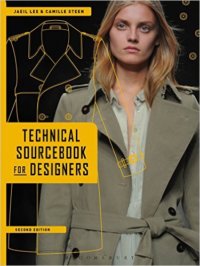 Technical Sourcebook for Designers
When Seattle-based authors Jaeil Lee and Camille Steen needed PLM expertise for the 2nd Edition of their popular college level textbook they came to ChameleonPLM.